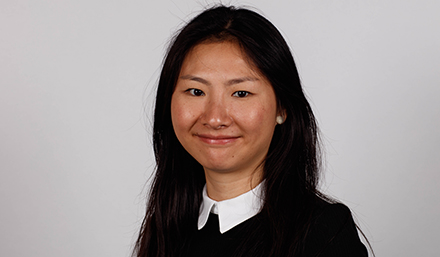 Dr. Yuan Li joined CERF in September 2016.  Previously, Yuan was a Lecturer at the Loughborough University. Yuan's research is outlined below.
Yuan Li
Research Associate at CERF, Cambridge University
BBA (Tianjin University,China), PhD (Nanyang Technological University,Singapore)
Empirical asset pricing, corporate disclosure, financial accounting, sell-side analysts
Before joining CERF, Yuan was a lecturer in Financial Accounting at Loughborough university and at Deakin University.
Best paper award at the National Taiwan University International Finance Conference, 2013
Best paper award at the Accounting and Corporate Governance Conference in Melbourne, 2010
 "Analysts' reputational concerns, self-censoring and the international dispersion effect." with Chuan-Yang Hwang, Management Science, forthcoming.
"The 52-week high, q theory and the cross-section of stock returns." with Thomas George and Chuan-Yang Hwang, Journal of Financial Economics, forthcoming.
Selected Working Papers
 "Are analysts whose forecast revisions correlate less with prior stock price changes better information producers and monitors?" with Chuan-Yang Hwang and Yen H. Tong
"Overconfidence, trading volume, and stock return"
Personal Website
https://sites.google.com/site/ylemcam/