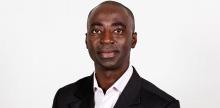 Adelphe Ekponon
Adelphe Ekponon was a Research Associate at Cambridge Endowment for Research in Finance (CERF) and Cambridge Centre for Finance (CCFin) from 2018 – 2020.
While at CERF, Ekponon's research interests included theoretical and empirical asset pricing, corporate finance, macro-finance, and sovereign risk.
For more information about Adelphe including information about his current research and teaching, please visit his website.
Engineer Degree (Paris school of Technology), MSc Aerospace (Laval University - Canada), MSc Finance (Pierre and Marie University – Paris 6), PhD (HEC Montreal) – Visiting at Rotman/University of Toronto and at Carroll/Boston College.
Previous appointments
Before joining the CERF and Cambridge Judge Business School, Adelphe was assistant professor at HEC Management School – University of Liege.
Adelphe also has more than 5 years' experience, among others, as Senior Analyst and Project Manager for national institutions in Ivory Coast and the CAC 40 company Air Liquide in France.
Working papers
Andrade, S. C., Ekponon, A. and Jeanneret, A., 2018, Macroeconomic Risk, Investor Preferences, and Sovereign Credit Spreads (SSRN).
Dorion, C., Ekponon, A. and Jeanneret, A., 2018, What Drives Corporate Asset Prices: Short- or Long-Run Risk? (SSRN).